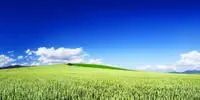 Providing Therapy for Adults
Treatment specializations include:
Assertiveness

Self-esteem

Personal Growth

Grief

Loss and Abandonment

Unresolved Trauma

Alcoholic family dynamics

Adult children of alcoholics

Codependent Relationship Issues

Behavior Issues

Oppositional Defiant Disorder

Interpersonal communication and miscommunication

Coping Strategies

Parenting Issues

Relationship Issues

Women's Issues
Life Transitions:
Work and Career

Work-Life Balance

Job Changes

Education

Health Issues

Marriage

Divorce

Re-marriage

Retirement
Treatment Orientation:
I work with adults who have a wide range of emotional, grief, trauma, and interpersonal relationship issues. Sessions are tailored to your individual needs. Some of the therapeutic modalities I utilize are Cognitive Behavior Therapy, EMDR, Psychodynamic Therapy, Sandplay Therapy, Depth-Psychology, and Mindfulness-based Practices. In a comfortable and supportive atmosphere, I offer an approach that is tailored to your specific history and current needs. Together we work on the past, stay in the present, and move toward your goals, both short and long term. It is possible for you to be calm.
To schedule an individual appointment or to obtain additional information about any of these counseling services, please call me at (916) 225-6311 or send an email to [email protected].
I offer an initial 20-minute phone consultation. Please call me at (916) 225-6311 and include your name and personal phone number that you can be reached at or where I can leave a message, if you are not available, when I return your inquiry. Please call today to start moving toward a brighter tomorrow.