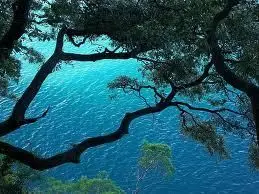 Today you are one step closer to a new you where you feel empowered and on a positive path to growth and well-being.
Supportive, holistic therapist.

Goal is to help you uncover your strengths and potential, which can lead to a life that is worth celebrating.

We work together to better understand and resolve challenges and old patterns.

Complementary therapy approaches are utilized to unearth long-standing behavior patterns and negative self perceptions that are holding you back from experiencing a more joyful and meaningful life.
My Treatment Approaches Include:
Please click on "Areas of Specialty" Tab for additional information.
If you're looking for support and guidance through a challenging situation or desire to work through past issues that no longer serve you, or you are ready to move in a new direction in your life, I look forward to working with you to achieve your goals.
Remember -- It's only too late if you don't start now!
Please call (916) 225-6311 or email me [email protected] for a private consultation today.
Treatment specializations include:
Unresolved Trauma

Oppositional Defiant Disorder

Life Transitions

College

Divorce

Marriage

Re-marriage

Death

Family of Origin Issues

Adult Children of Alcoholics

Alcoholic family dynamics

Codependent Relationship Issues

Communication

Perfectionism

Relationship Issues

Self-Esteem
Please click on "Areas of Specialty" Tab for additional information.
To schedule an individual appointment or to obtain additional information about any of these counseling services, please call me at (916) 225-6311 or send an email to [email protected].
I offer an initial 20-minute phone consultation. Please include your name and personal phone number that you can be reached at or where I can leave a message, if you are not available, when I return your inquiry. Please call today to start moving toward a brighter tomorrow.